Services for your loved one streamed live and recorded forever on a dedicated page.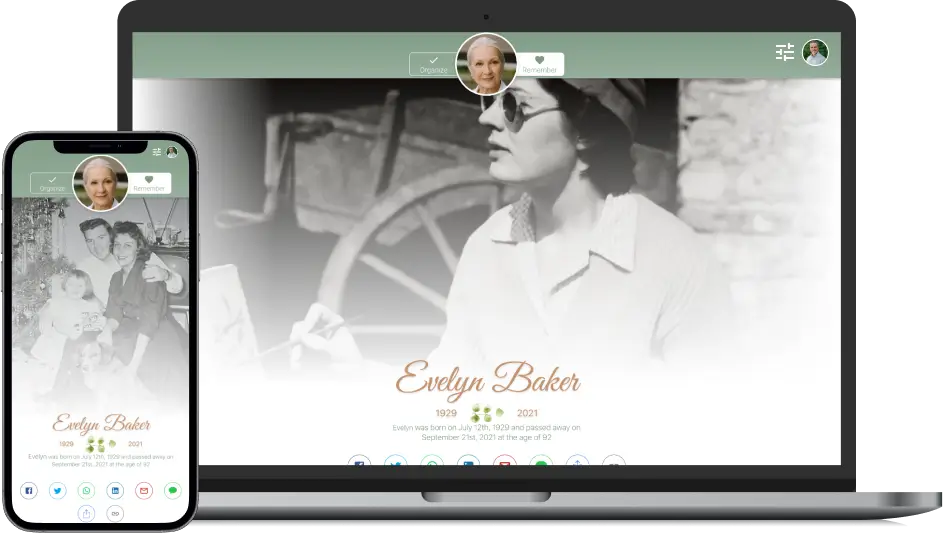 Invite Family & Friends to upload photos.
Preserved forever.

Live Streaming, for all those who wish they could be there.
We can live stream & record all of your loved one's services, viewable on any device.

Work together with our simple, easy-to-use app.
Works on any device. Invite anyone to be a helper.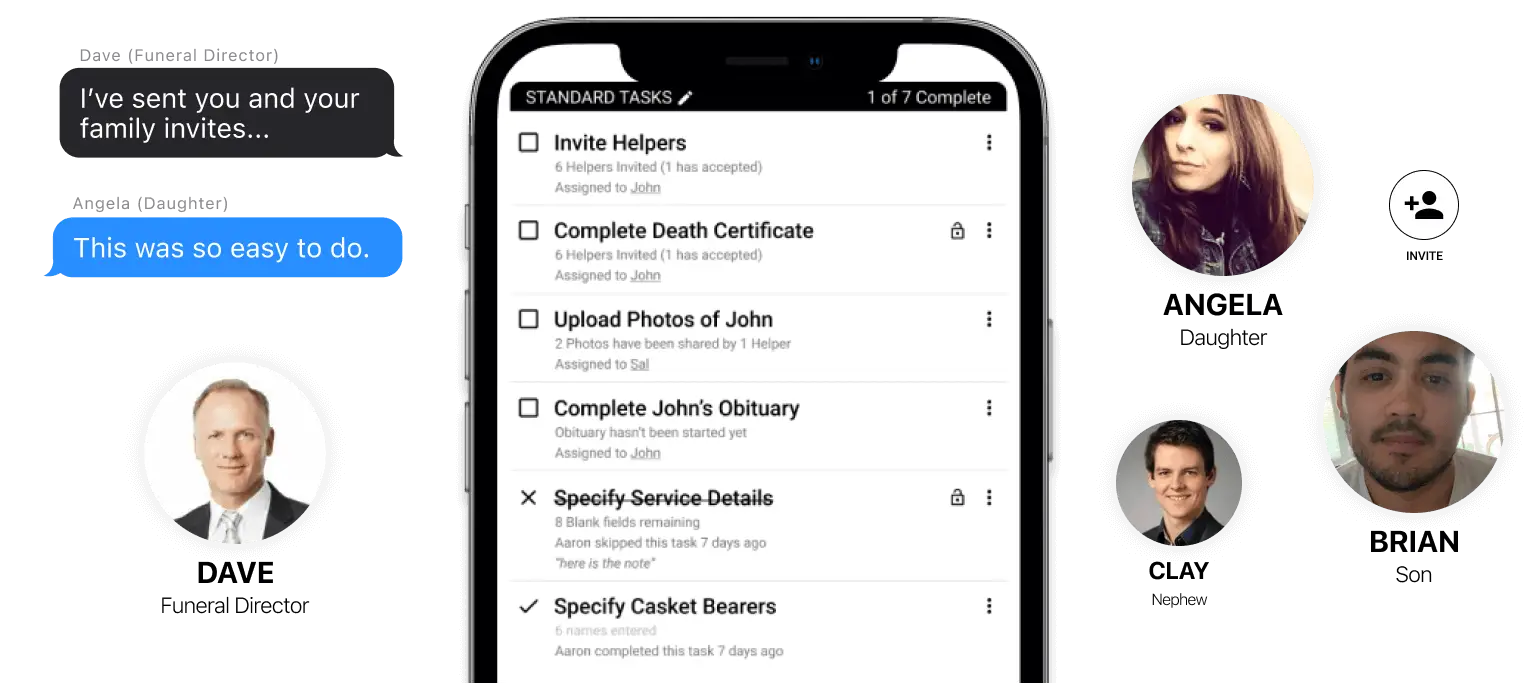 Flowers & Cards are preserved on your loved one's page.
Even the smallest touch can make a big difference.